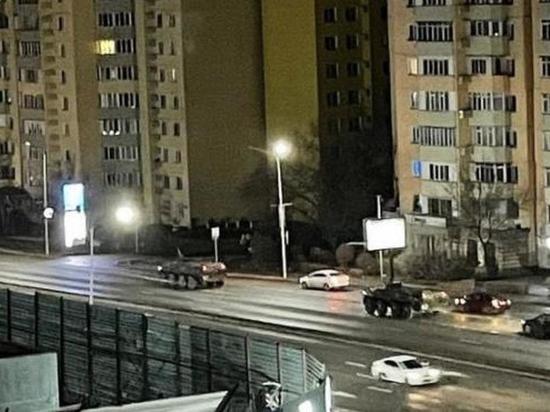 A curfew was imposed in Almaty for the period of the state of emergency. The presidential decree restricts entry to and exit from the city.
Videos with the entry of armored vehicles into Almaty are also distributed on social networks. The protesters attacked the armored personnel carriers brought into the city.
Recall that in order to ensure the safety of the population of the city of Almaty, President Kassym-Zhomart Tokayev issued a decree introducing a number of restrictions, in particular:
Within the boundaries of Almaty a state of emergency is introduced for the period from 01:30 on January 5, 2022 until 00:00 on January 19, 2022.
For the period of the state of emergency, a curfew is introduced from 23:00 minutes to 7:00.
The authorities created the commandant's office in Almaty, endowing it with the powers listed in the country's law "On the State of Emergency". The head of the Police Department Taymerdenov Kanat Daniyarovich was appointed commandant of the city of Almaty.
Also, during the period of the state of emergency, the authorities will strengthen the protection of public order, the protection of especially important state and strategic facilities, and also ban the sale of weapons, ammunition, explosives.
The APC is trying to hide from the protesters # Kazakhstan, Almaty pic.twitter.com/f78fbSUWcv
— ⚡Ulan Dzhumakov (@UDzhumakov) January 4 , 2022