Sudanese Prime Minister Abdullah Hamduk announced his resignation amid the crisis in the country In October, a military coup took place in the country, as a result of which Hamduk was removed from office. In November, the country's civil and military forces agreed to return him to the post of prime minister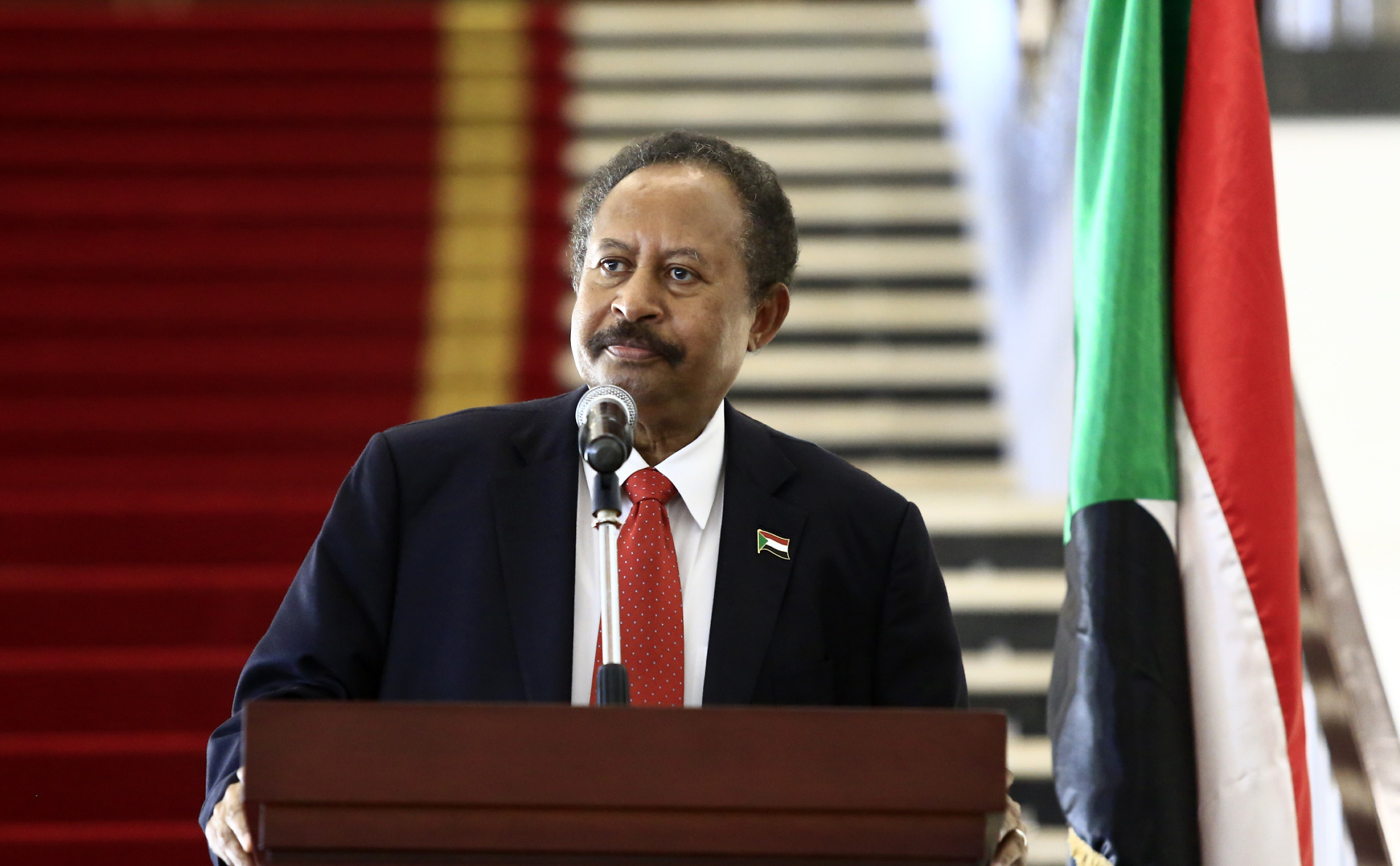 The Prime Minister of Sudan, Abdullah Hamduk, has announced that he is stepping down. This was reported by the Al-Arabiya TV channel.
Hamduk announced the need for new consultations for an agreement on the transition process in the country, writes Reuters.
In the fall, there were two attempts at a coup d'état in the country. In September, more than 20 high-ranking officers took control of the Sudanese army's armored corps and attempted to seize the offices of several state-owned media outlets. All participants in the coup attempt were arrested.
In October, the military dissolved the government and seized power. Representatives of the army went to Hamduk's home in Khartoumei and tried to force him to publicly support the coup. After the refusal, the prime minister was taken away in an unknown direction. A day after the arrest, Hamduk and his wife returned to the residence. General Abdel Fattah al-Burhan, head of the Sudanese governor of the Sovereign Council, claimed responsibility for the incident.
Before the arrest, Hamduk urged citizens to take to the streets with peaceful demonstrations. After that, protests began in the country, there are dead and injured.
In November, the Sudanese military and civilian forces signed an agreement under which Hamduk again took over the government and was to begin forming a new cabinet. The parties agreed to accelerate the formation of parliament, investigate protests and release political prisoners.
In March 2020, an attempt was made on Hamduk. During the passage of the prime minister's motorcade, an explosive device detonated in a parked car.
Hamduk took over as Prime Minister of Sudan in August 2019 after a military coup and the ouster of President Omar al-Bashir, who ruled the country for 30 years.
After the removal of al-Bashir, power passed to the Military Council. The civil opposition came out against this. In July 2019, the opposition and the military reached an agreement. The supreme governing body for three years and three months was the Sovereign Council of five military, five civilians and one more civilian, agreed by both sides. The council was to be headed by a military man for the first 21 months, the next 18 & ndash; civil. The first head of the council was al-Burhan. It was assumed that the transition period will last until November 2022. The Sovereign Council has appointed Hamduk as prime minister.
Follow RBC's Instagram Get the news faster than anyone