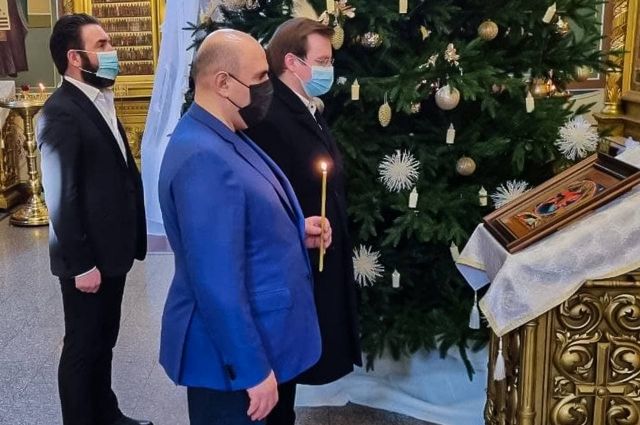 Russian Prime Minister Mikhail Mishustin visited one of the Orthodox churches on the eve of Christmas, the government press service reports.
" Prime Minister Mikhail Mishustin on the eve of the bright holiday of Christmas visited one of the churches of the Russian Orthodox Church & raquo ;, & mdash; said in the message.
In turn, Russian President Vladimir Putin on Christmas night 2022 attended a service at the Church of the Image of the Savior Not Made by Hands in Novo-Ogaryovo. Last year, he attended a Christmas service at the Church of St. Nicholas on Lipno near Veliky Novgorod.
A year ago, Mishustin went to the Cathedral of St. Michael the Archangel, which is located in Sochi and is the first stone church of the Russian Orthodox Church on the Black Sea coast of the Caucasus.