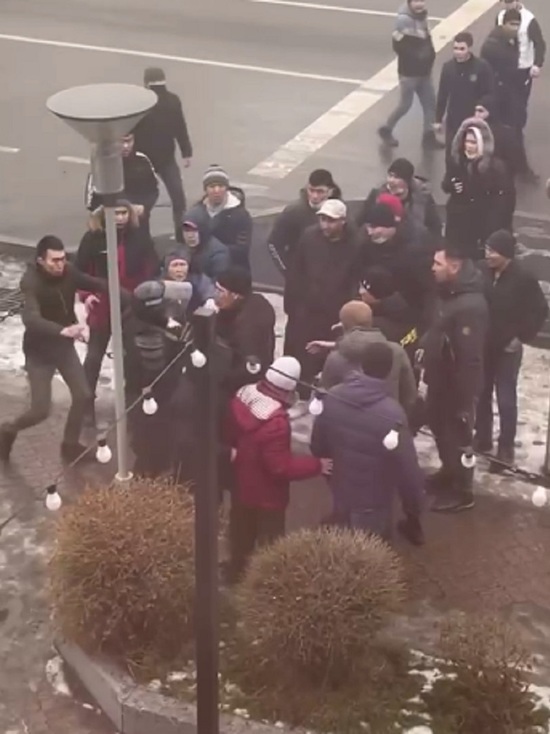 Photo source: video screen.
Policemen and fighters of the SOBR of Kazakhstan began to partially go over to the side of the protesters. After rallies against the rise in prices for liquefied gas, its cost was returned to its previous level, and the government of the republic resigned.
The security forces began to join the protesters. The Militarist Telegram channel has published a video in which the fighters are marching in one column with the protesters.
Videos have appeared in which the police refuse to "raise their hand" to the people. A similar video was published by the Orda.kz portal. Although recently the security forces dispersed the crowd with stun grenades. It is known that about 10 thousand security officials took part in the clashes in Almaty.
Some footage from Almaty shows that the protesters are riding the security forces' vehicles together with people in uniform.
Telegram channel "Beware, news!" published footage showing that a fire started in the building of the akimat of Almaty. The prosecutor's office also caught fire
Riots in the republic began on January 2. Very quickly, the protesters against the rise in gas prices turned to clashes with the security forces. The government has announced an emergency regime and a curfew until January 19.