French president wants to discuss 'exceptional humanitarian operation' with Putin
President Emmanuel Macron says France is going to lead an 'exceptional humanitarian operation' alongside Turkey and Greece to evacuate residents of a Ukrainian city Mariupol.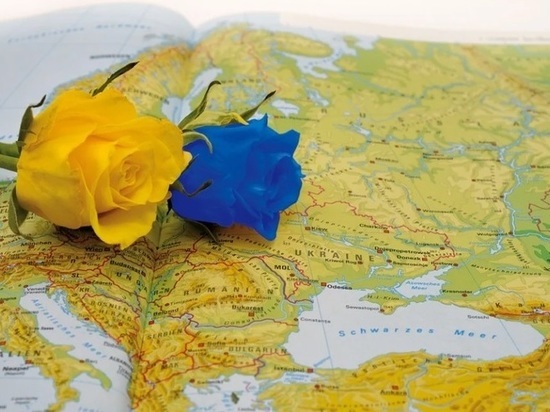 Photo: pixabay.com
"We are going to launch a humanitarian operation together with Turkey and Greece to evacuate all those who want to leave Mariupol," Macron told reporters after a two-day EU summit.
According to POLITICO, Macron provided few details about his plan, but said the operation would take place "the sooner the better" and would be carried out "in agreement" with Ukrainian President Volodymyr Zelensky and the Ukrainian authorities. The French leader also said that he was in touch with the mayor of Mariupol.
The French President also said that he would discuss the Mariupol operation with Russian President Vladimir Putin "within 48-72 hours."
"I hope that I can involve the maximum number of interested parties in this operation," Macron said.
France plans to demand that Russia allow passage both for those residents who want to leave Mariupol and provide humanitarian assistance those who want to stay, the Wall Street Journal reports, citing a French source.
More than 100,000 people remain stranded in Mariupol, says POLITICO.
"I have a special thought for the people of Mariupol, who are experiencing one of the greatest dramas," French President Macron said. "Today, in this city of more than 400,000 people, only 150,000 are left who live in a dramatic situation."
Macron had already discussed the "humanitarian action" in Mariupol with Turkish President Recep Tayyip Erdogan in Brussels the day before.
Greek Prime Minister Kyriakos Mitsotakis also confirmed on Friday that a humanitarian operation in the Ukrainian city, which has a large Greek community, is being discussed.
Earlier this week, Greek Foreign Minister Nikos Dendias said he intended to accompany a humanitarian mission to Mariupol. "Today, in an official note sent to the Ukrainian side, I ask you to assist, and in another note to the Russian side, not to interfere with the sending of humanitarian aid to Mariupol. I intend to personally accompany this mission in agreement with the President of the International Committee of the Red Cross, Peter Mauer, with whom we are already in contact," Dendias said.
It is worth noting that all three countries that could allegedly be involved in a "humanitarian operation", are members of NATO. If Greece's participation is explained by the presence of the Greek community in Mariupol, and Turkey's participation is obviously due to geographical reasons (the possibility, for example, to organize the evacuation of the population by sea), then the activity of the French leader can be explained by the desire of Emmanuel Macron not only to help the residents of the Ukrainian city, but also the desire to increase its foreign policy authority in the light of the upcoming presidential elections in April.