class="MuiTypography-root-142 MuiTypography-h1-147″>Court orders Canada to take back its citizens from camps in Syria
A court in Canada has ordered the government to repatriate 23 of its citizens who have been detained in camps for suspected ISIS members and their families in northeastern Syria. If not challenged, this would be the largest repatriation of Canadians from Syria so far.
The WorldJanuary 25, 2023 · 4:15 PM EST
Kimberly Gwen Polman, a Canadian national, reads a letter at camp Roj in Syria, April 3, 2019. Polman came to the ISIS caliphate to join her new husband, a man she knew only from online. She was returned to Canada in 2019. Human rights advocates are working to help repatriate 23 Canadians being detained in camps in Syria.
Maya Alleruzzo/AP
When Alexandra Bain heard the news that the 23 Canadians detained in camps in northeastern Syria could be coming home soon, she was shocked and delighted.
"I am really, really happy for all Canadians," she said. "Because the focus of the judge's decision has implications for all Canadians. You have the right to return home."
Bain heads a group called Families Against Violent Extremism, which has been working with families of a group of Canadians held in Syria for the past four years.
The 19 women and children as well as four men have been held in camps and prisons on suspicion of involvement with ISIS but none have been charged with a crime.
Their families filed a lawsuit against the Canadian government in 2021, arguing that it is violating the Canadian Charter of Rights and Freedoms by not repatriating their loved ones.
Since 2019, Canada has argued that it can't take its citizens back from Syria because the detention camps there are too dangerous, and its diplomats are unable to travel there.
But last Thursday, the lawsuit was settled out of court, the families' lawyer, Lawrence Greenspon, told the CBC.
Greenspon did not respond to The World's request for comment.
Bain said the judge's ruling takes into consideration what Prime Minister Justin Trudeau has repeatedly said — that a Canadian is a Canadian.
"He takes it back to the Magna Carta of 1215 and the Canadian constitution of 1867 and our Canadian Charter of Rights and Freedoms under section 6, which gives all Canadians the right to return to Canada," Bain said.
Countries have been more accepting of bringing back women and children but not men. In this case, the federal court instructed the government to take the men back.
"The conditions of the […] men are even more dire than those of the women and children who Canada has just agreed to repatriate," the decision reads.
"There is no evidence any of them have been tried or convicted, let alone tried in a manner recognized or sanctioned by international law."
The government can appeal the decision. But if it stands, the Canadians are coming home.
The court order marks a significant victory for the families, said Letta Tayler of Human Rights Watch, and it could be a pivotal moment for similar cases elsewhere.
"This ruling could open the door for repatriations of all the men from Canada who are held in northeastern Syria, but also could set a precedent for other courts in other parts of the world to also tell governments they must bring home all their nationals," she said.
Tayler said that there are still nearly 42,000 people from 60 different countries living in these camps, which are run by Kurdish authorities.
"So, this major step forward by Canada does not mean that this global detention crisis has been solved," she added.
Tayler has documented conditions in the detention camps for her organization and she describes them as dire. In a report from last December, she said that hundreds of detainees have died from malnutrition, disease and violence. Children have died in tent fires, and they face threats of sexual harassment.
Last year, ISIS supporters stormed one of the prisons in northeastern Syria, prompting Kurdish authorities to respond.
It took 10 days of battle and the help of the US and British forces to take back control of the prison. More than 500 people were killed, including prisoners and several children.
Bain of Families Against Violent Extremism said it has taken Canada far too long to take action to bring back its citizens.
"I think it's entirely political," she said.
The repatriation of suspected ISIS families is controversial. Some argue that they must never be allowed back home. The UK, for example, has stripped the citizenship of one woman, Shamima Begum, who traveled to Syria in 2015, when she was 15.
But human rights groups say governments should take responsibility for their citizens.
They say they should repatriate them, and prosecute those suspected of committing crimes.
"It's clear that the Canadian government has the ability to bring our Canadians home, and where there is evidence to believe they've committed an offense, charge them and prosecute them," lawyer Greenspon told CBC's Canada Tonight host Dwight Drummond.
According to Bain, this group returning to Canada will receive support from experts in child psychiatry. The children will be sent home with relatives: "the grandmothers and aunties and uncles or whoever is meeting them."
"And then, the detainees will be dealt with by our security services and in the court," Bain explained, adding that while the adults go through legal proceedings, they will likely be wearing ankle bracelets to monitor their whereabouts. Some might have to serve sentences, she said.
So far, no date has been set for their return.
Sign up for our daily newsletter
Sign up for The Top of the World, delivered to your inbox every weekday morning.
Email AddressEmail AddressSubscribeI have read and agree to your Privacy Policy.Related Content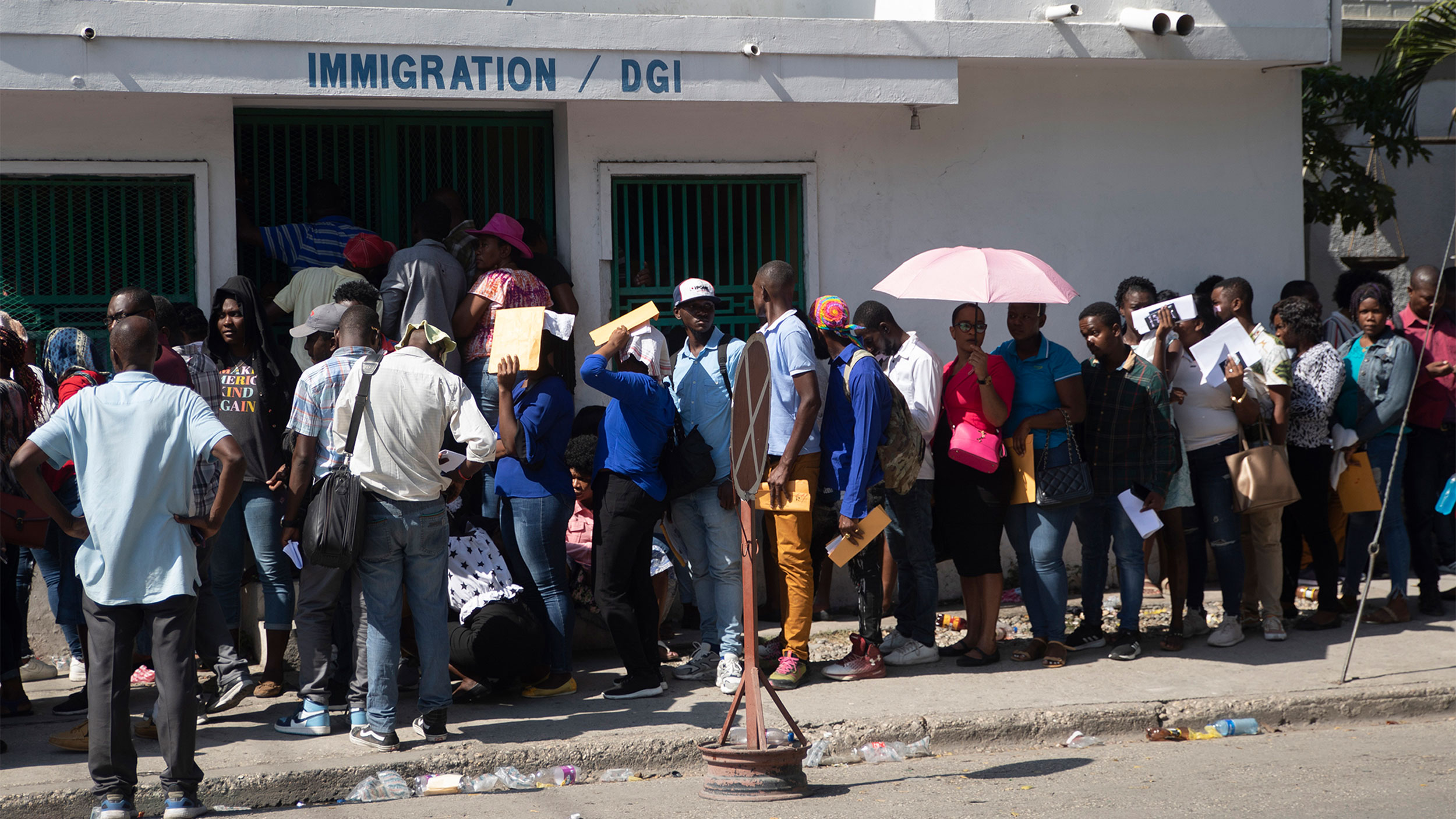 'Haiti has zero elected officials' as cholera, gang violence persist, journalist says
Israel releases longest-serving Palestinian prisoner
'I hold Facebook directly responsible for my father's murder': Lawsuit alleges platform fueled violence in Ethiopia
'Libya's institutions are becoming weaker,' analyst says after suspected Lockerbie bomber arrest