Polls Predict Historically Low French Presidential Turnout
On Sunday, April 10, French people vote in the presidential election. Voting turnout may be historically low, according to opinion polls.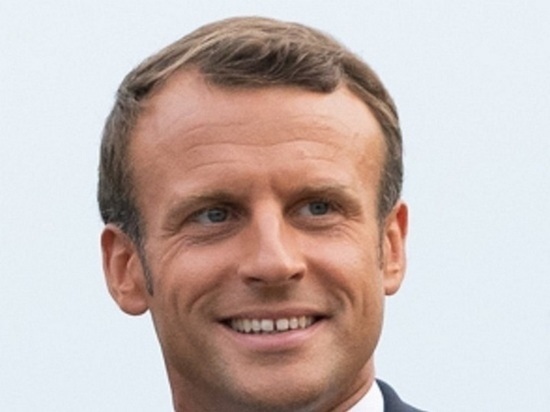 Photo: ruwikipedia
ahead of the French presidential election polls, 80% of those polled felt that the campaign was of "poor quality", many complained about the lack of ideas or new vision, writes The Guardian.
According to pollsters and analysts, most French people believe that the 2022 presidential election campaign was of poor quality and never got off the ground, which could lead to a protest vote and a historically low turnout in the first round on Sunday.
An Ifop poll this month found that 80% of French people thought the campaign was "low quality." Voters have complained about the lack of new political ideas or vision and few solutions to their problems after two years of the Covid pandemic, as well as the conflict in Ukraine and the cost of living crisis.
Emmanuel Macron is campaigning to become France's first re-elected president in 20 years, promising to continue cutting taxes, raising the retirement age to 65 and securing full employment in France after decades of mass unemployment. But he entered the race late, focusing instead on trying to resolve the crisis diplomatically between Russia and Ukraine, and his lead in opinion polls has slipped slightly in recent days, while far-right candidate Marine Le Pen closed the gap on Macron to second place.
Le Pen has focused on the cost of living crisis, and her anti-immigration agenda includes a ban on the Muslim hijab in all public places. Far-left candidate Jean-Luc Mélenchon is also gaining momentum in the polls, promising to freeze prices and overhaul the presidential system.
Despite the main fears of French voters – the cost of living crisis, the armed conflict in Ukraine and the environment – public interest in this campaign turned out to be less than in the last presidential election, held five years ago. There were fewer rallies, and voters complained about the lack of direct televised debates between all candidates.
As the first round campaign approached its final week, 54% of French people said they thought it hadn't started yet. An unprecedented number of French voters say they are unsure who to vote for, and abstentions could reach a record high of 30% on Sunday, polls showed.
Incumbent President Macron tried to mobilize his voters, comparing the political mood to what it was in the UK before the Brexit vote in 2016.
"There is no certainty," Macron warned at his only rally in Nanterre outside Paris, brushing aside his lead in the polls. "Don't believe the polls or the commentators who sound unequivocal and tell you that … the elections have already taken place, that everything will be fine"
Later, Macron told a radio interviewer that, in his opinion, society was "tired of two years of Covid "and" stunned "by the events in Ukraine. He claimed that the campaign did discuss "real topics", but acknowledged that there was "a collective question about whether voting makes sense". At the same time, Macron argued that voting is crucial.
Opinion pollsters say the fact that this election has been seen as a foregone conclusion for months – that Macron will easily win – could affect turnout and choice, and make voters feel like they want to prove the predictions wrong. A total of 66% of French people now believe Macron will win, a figure that has declined in recent weeks due to rising support for Marine Le Pen.
The feeling of weariness and predestination brings to mind comparisons with the "earthquake" in the 2002 elections 20 years ago, when Le Pen's father, far-right politician Jean-Marie Le Pen, knocked out the left to reach the final against Jacques Chirac.
"Like today, in 2002 there was a constant feeling that the campaign was not working, which in turn created the temptation to hold a protest vote," says François Miquet-Marty, head of polling at Viavoice. "Our poll shows that 75% of French people think there are no new ideas in this campaign. And at the same time, 76% of people are worried about the future of their children. There is a sense that the solutions offered by this campaign are not enough."
French media and analysts have described the campaign as a lulling of voters in a country already plagued by crisis. Communist candidate Fabien Roussel said this week that the campaign is "as if on morphine." Jean Lassalle, an MP from the country's southwest dealing with rural issues, didn't pick a word in February and said in a TV interview: "This campaign is crap," and the clip has since gone viral among French people who apparently share this opinion.
As The Guardian recalls, the campaign actually began last fall amid a micron wave of Covid infections. Then the unexpected rise of far-right television pundit Eric Zemmour initially pushed the issue of national identity to the top of the agenda. But the conflict in Ukraine ended up dominating the media headlines. Macron has delayed the start of his campaign, initially capitalizing on a kind of "rallying around the flag." Currently, Macron's approval ratings have declined, although he holds the lead, while Le Pen and Mélenchon's ratings have risen, and Zemmour has fallen again in the polls.
The presidential election has started in France: shots of charming candidates
See related photo gallery